8 miles today, 2 on the treadmill, 6 outside.
The temperature is rising and I throw on a short sleeve shirt. It is the same shirt I wore in the 1997 Chicago Marathon. It is the same shirt I wore under my IFOPA singlet in the Boston Marathon. It is black and I always think of
Peter Snell
, the great New Zealand runner.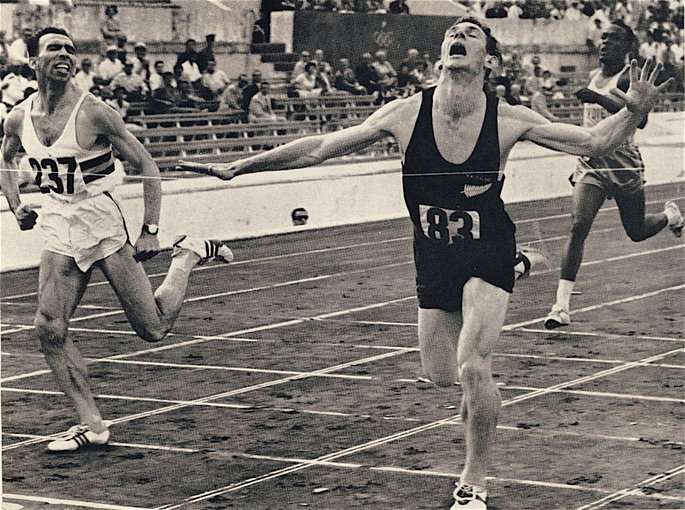 I start whistling
Blackbird
as I ready myself for the run in the neighborhood. An easy day, with the purpose of fatiguing the legs a bit before Sunday's long run.
I go around our block and onto the path to the open field beyond.
I see them.
Three crows on my right and I think I of...and from behind a cart sign the fourth hops into my field of vision.
I slow. I soften my steps. The little miracle happens.
Krystle. Martin. Lu. Sean.
The four do not fly away.
I run on. I do not look back.
(Remembering)
Blackbird...fly.